Are you interested in technology? Perhaps you have a business and want to know how to get new customers through tech? Well, have I got the blog for you! Sime Vidas is all about computer programming and marketing, sharing advice and techniques on how to expand your technological world. The name of my blog comes from a phrase that I kept hearing in Portugal, I'm not sure exactly what it means but the gist was "Yes to live", a simple phrase but it made me think that no matter what I am doing I am living, so with that same spirit I decided to create this blog.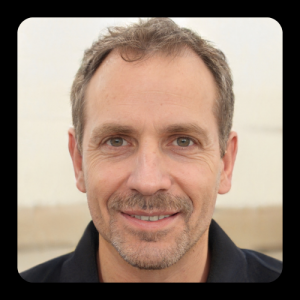 My name is Nick Harris and I have spent years working as a computer programmer for multiple different companies. I love my job and have studied hard for it, which is why I wanted to share some of my expert knowledge with you, someone who is keen to learn more about how technology works.
I live with my wife and daughter in Dallas, Texas, where we moved about 5 years ago to when I received a new job opportunity. My family is used to moving around a little bit for my wife's and my job but we want to stay in Texas because it is where we have felt most at home, also my daughter is in middle school now and we don't want to disrupt her friendships any further by moving.
I should manage to post about twice month on this blog but if it takes any longer it is probably because I have a busy month or I am caught up with work. However, I want to use this blog as my escape from stress so it should keep me occupied in my free time!
I hope you find some useful information and enjoy the read!